Wine Tastings
Sip your way through our cellar
Join us in the tasting room to discover the distinct tastes of this region. Our knowledgeable staff can help you explore the complexities from one varietal to the next—or taste a single grape in a new way.
Our tasting room is open seven days a week, serving flights, bottles, and individual glasses. We welcome groups of any size and kindly ask that large groups call in advance.
Tasting Room Hours
Monday–Thursday: 12 p.m.–6 p.m.
Friday: 12 p.m.–10 p.m.
Saturday: 11 a.m.–9 p.m.
Sunday: 12 p.m.–5 p.m.
Other hours by appointment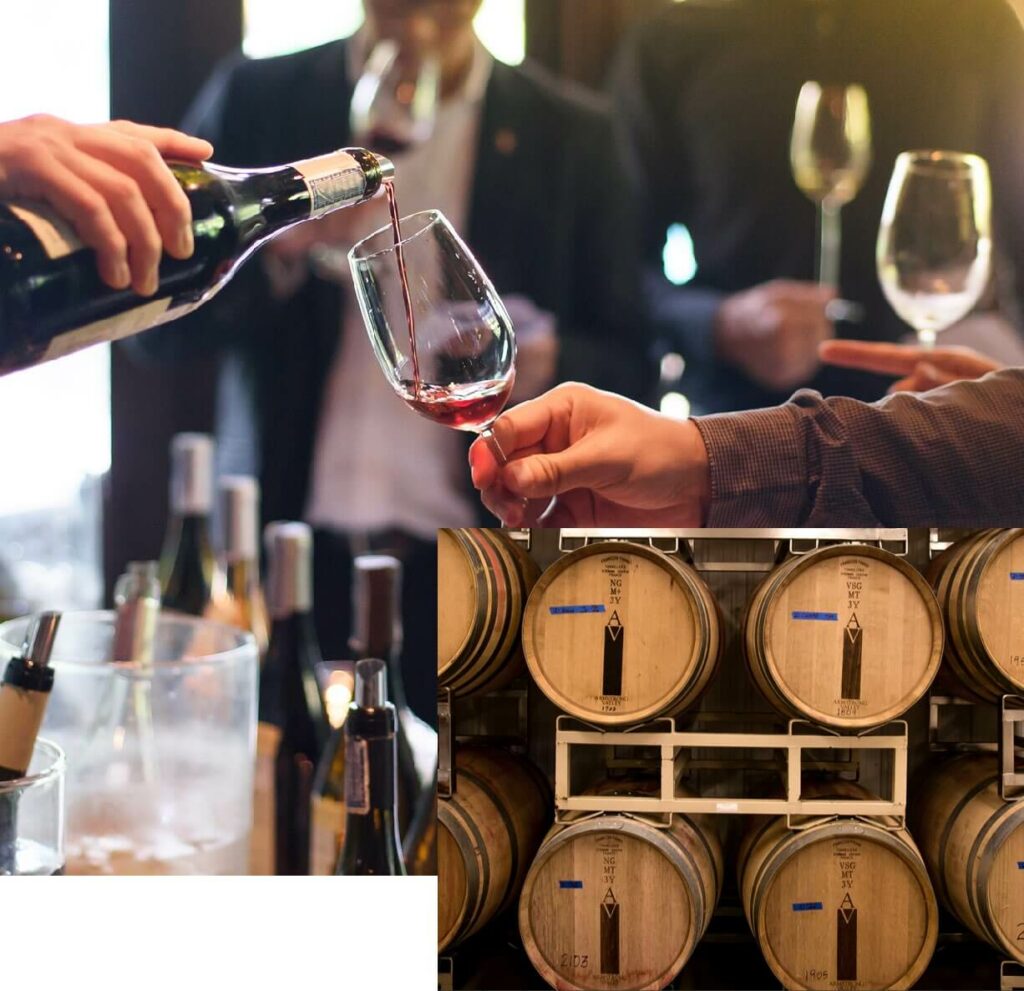 Weddings & Special Events
Celebrate the happiest of moments with us
Our peaceful vineyard and restored historic buildings have a way of making events feel really special (and yet far from fussy). The courtyard makes a beautiful backdrop for weddings of all shapes and sizes—and our historic barn brings warmth to the afterparty.
Our renovated summer kitchen is the perfect getting-ready room for brides, and there's plenty of space for grooms to hang in the Granary. Both spaces have been converted for overnight stays and are available for wedding parties to rent. Regardless of your background or vision, we'd love to help bring your big day to life.
Hosting a happy hour, meeting, or other small celebration? The sunroom, located just off the tasting room, offers a more intimate space to gather (and imbibe).